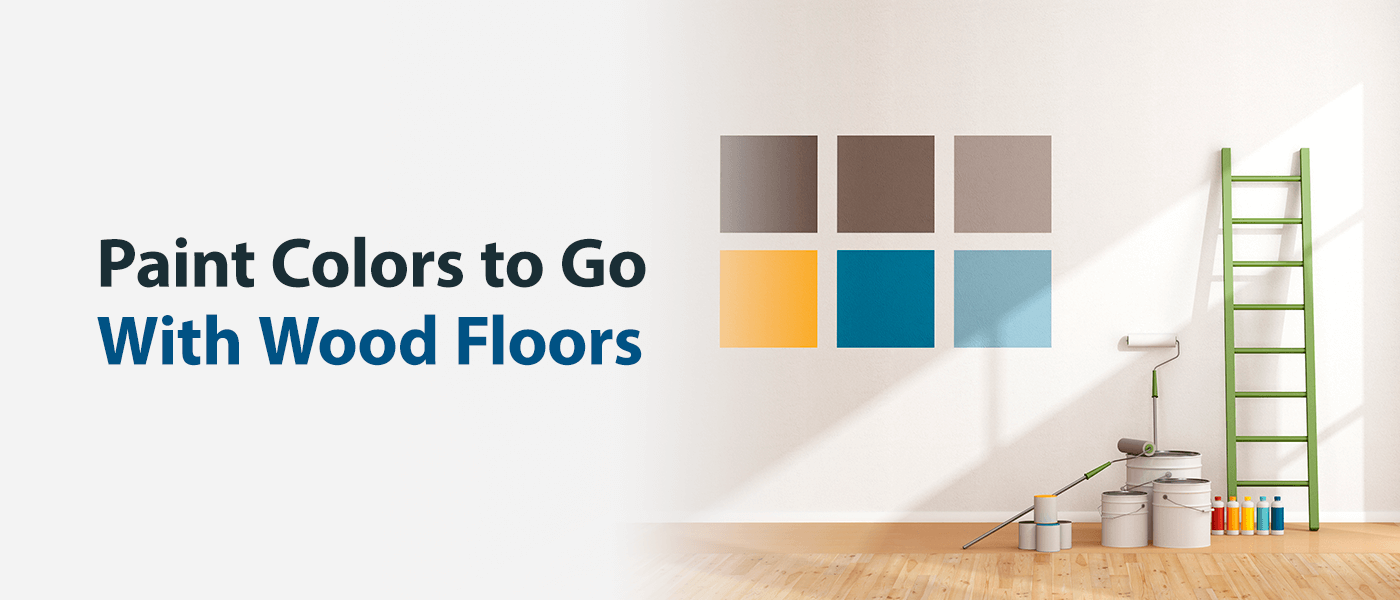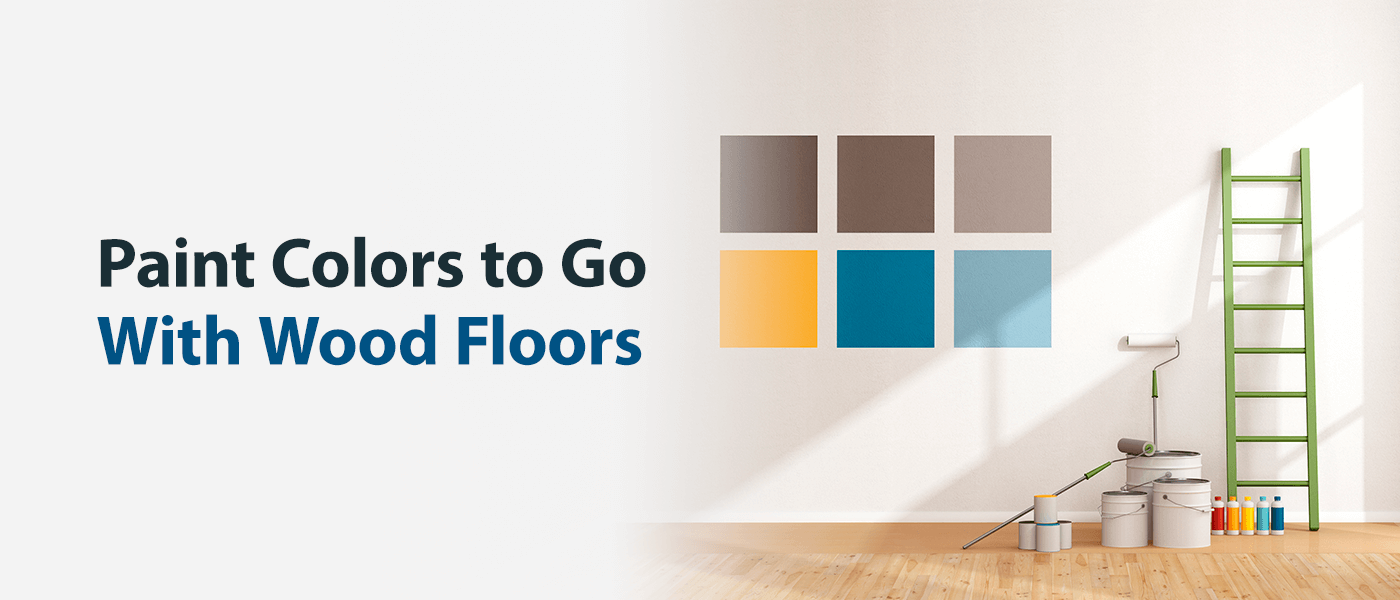 As you redesign your living space with newhardwood flooring, you'll need to consider how the planks' undertones affect the room's look and feel. Paint your walls a color to match your new floors to create a dramatic contrast or a subtle, cohesive design. This guide can help you narrow down the best paint colors for wood floors so you can achieve a striking outcome in any part of the house.
How to Match Wall Color With Wood Floor
As you consider the paint colors to go with wood floors, think aboutthe wood stain's undertones and keep the following tips in mind:
Choose neutral colors: Neutral-colored walls will match your flooring, furniture and decor. White, off-white, cream and gray tend to go well with any colors you have in your current design. You can use neutral colors on your walls to create a backdrop for bold curtains or bright-colored furniture that reflect your unique personality.Use contrast: For a bold, dramatic design, you can contrast your wall colors with your hardwood flooring. After identifying your wood panels' undertones, choose a wall color on the opposite side of the color wheel. You may also want to contrast cool tones with warm tones.Choose a matching shade:You can match your walls to the undertones in your hardwood flooring panels if a subtle design is more your style. Choose colors within the same palette as your hardwood floors for a warm, cohesive look.Consider your furniture and decor colors: Besides your wall and floor colors, you'll also need to think about the color of your furniture and decor to bring the whole room's design together. Choose contrasting or complementary colors for your walls, depending on your desired effect.Design an accent wall: You may want to paint an accent wall in your favorite color instead of using it in the whole room. An accent wall allows you to be creative without committing to a full room in your accent color.
Best Paint Colors for Light Wood Floors
Light hardwood flooring gives the room a bright, inviting appearance and tends to hide dirt. It also makes the room appear more spacious. You'll want to go with neutral and light tones for your walls and trim to complement your flooring. Consider painting your walls and trim the same color for a modern, cohesive look. These colors work best with light hardwood floors:
White or off-white: White walls look clean and neat, and they easily match furniture and decor. You could also use an off-white tone if you don't like the stark brightness of white. The yellow undertones in off-white shades give the room a sense of warmth and color.Gray: Neutral gray comes in various tints to help you find the perfect match for your room's design. Since this color is a combination of black and white, it matches most furniture and decorative elements. Consider whether you want warm or cool undertones in your gray shade, depending on your desired look.Beige: Light beige walls create an inviting atmosphere in the room and highlight your floor and furniture colors. This color blends nicely with warm-colored flooring.Taupe: As a combination of brown and dark gray, taupe can serve as the foundation for your room's design. A lighter taupe can complement different levels of light in the room to make it appear more spacious.Greige: Greige is a combination of gray and beige with an emphasis on gray. This color is usually a more subtle tone than taupe. Consider this color as the foundation for your room's design if you desire a bright, peaceful atmosphere.
Good Wall Colors for Dark Wood Floors
Dark hardwood flooring goes well with light wall colors as it creates a pleasant contrast. Before you choose a paint color to go with your dark hardwood floors, consider the room's light source. You'll need plenty of natural or artificial light in the room so it isn't too dark.
Some of the best paint colors for dark wood floors include:
White, off-white or cream: You may want to stick with neutral wall colors to complement your dark wood floors since your flooring already has a striking appearance. White, off-white or cream-colored walls add a sophisticated look to your room.Gray: Even though gray is a neutral color, it comes in various undertones to complement your hardwood flooring. It works exceptionally well with dark wood floors with black undertones.Greige: This universally appealing color can match the different hues in your decorative elements and wood undertones.Bright colors: Besides neutral tones, you can also have fun with a bright color you enjoy. Try to complement the undertones of your dark wood floors to create a cohesive look. The best non-neutral wall colors for dark wood are light blue and subtle green.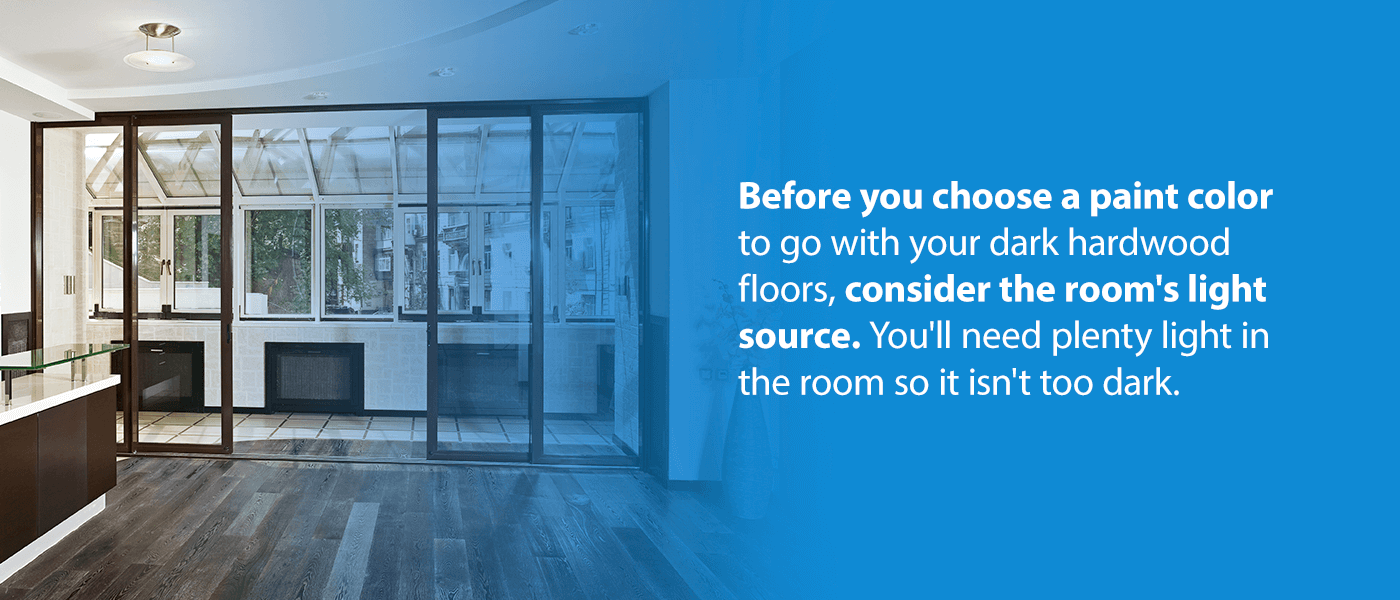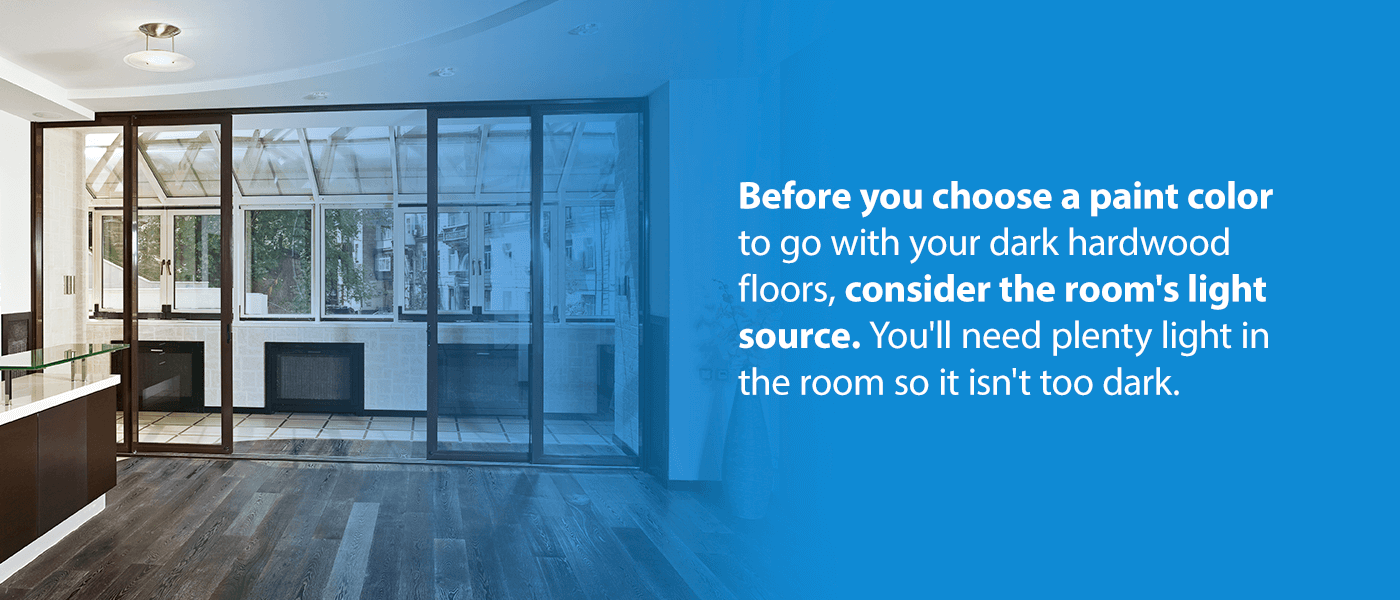 Best Wall Colors for Gray Wood Floors
Gray hardwood flooring has become increasingly popular over the years. These colors go well with gray wood floors:
Blue: Blue walls bring a relaxing, serene atmosphere into any space. Create a cohesive design with cool tones, such as navy or ice blue. Blue is available with gray undertones, but it benefits the room's atmosphere to choose a predominantly blue color to maintain relaxing vibes.White: Pure white walls can refresh a room's design. If you prefer off-white colors, keep in mind that yellow undertones could clash with your gray flooring. Instead, you'll want to consider pure white or off-white shades with cool undertones.Dusty green: Choose sage or pale greens with gray undertones to create a calm atmosphere in your design.
Good Wall Colors for Cherry Wood Floors
Cherry hardwood has a stunning appearance. You'll need a bold wall color to complement its undertones and create an aesthetically pleasing room. These wall paint colors match your cherry hardwood floors:
White or off-white: White is a clean, crisp color that creates an elegant contrast to your floor's dark wood. You can also choose an off-white or cream tone if you don't want bright white walls.Green: Green walls create a gorgeous contrast with your cherry wood floors. Choose from various tints to establish a striking appearance in your room. Avoid using green shades with yellow undertones that could clash with your red flooring. Instead, you may want to stick with a dark green color.Blue:Blue walls give the room a sense of serenity and calm. You can find many shades of blue that complement your cherry hardwood flooring.Red or terracotta:Instead of a stark contrast, you can use red or terracotta walls to create a warm, inviting atmosphere in your room. Keep in mind that you may want to use dark red as an accent color to keep it from being too overwhelming. An alternate option is terracotta, which is a soft complement to the red in your hardwood flooring.
Schedule an Appointment With 50 Floor for New Hardwood Floors
At 50 Floor, we provide in-home estimates to help you find the right hardwood flooring to complement your walls, furniture and decorative elements. Our specialists can visit your home and guide you in choosing which colors would be best for your space. You can schedule an appointment onlineor call 1-877-50-FLOOR for more information about our products and services today.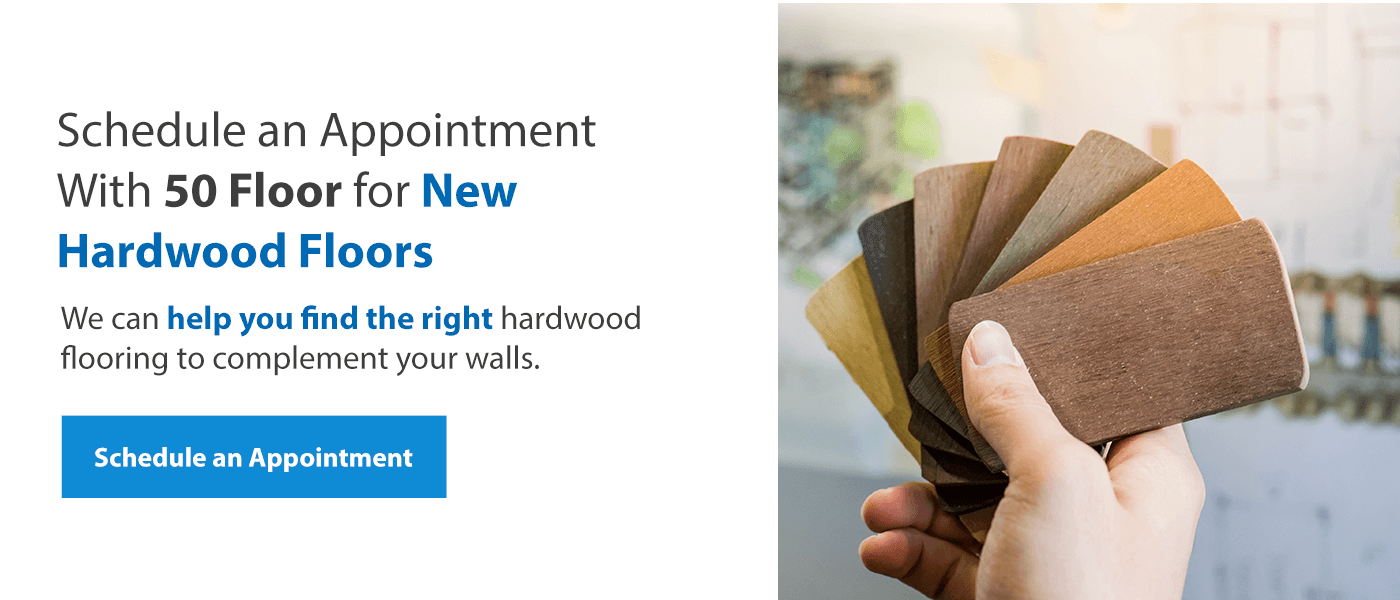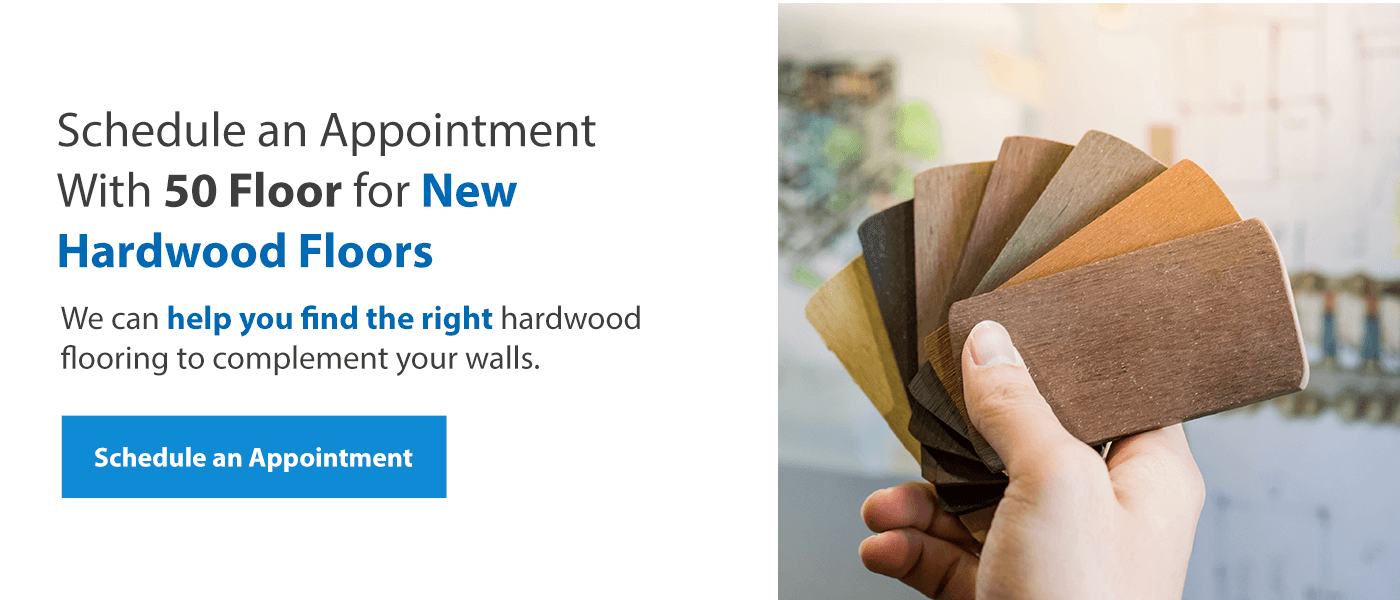 The post Paint Colors to Go With Wood Floors appeared first on 50 Floor.